Comal County Crime Stoppers Wins Awards at State Crime Stoppers Conference
(COMAL COUNTY, TX) -- The 29th Annual Texas Crime Stoppers Conference was held Oct. 18th, 19th, and 20th, 2017, in Seguin, TX, and Comal County Crime Stoppers came away with their first-ever statewide awards.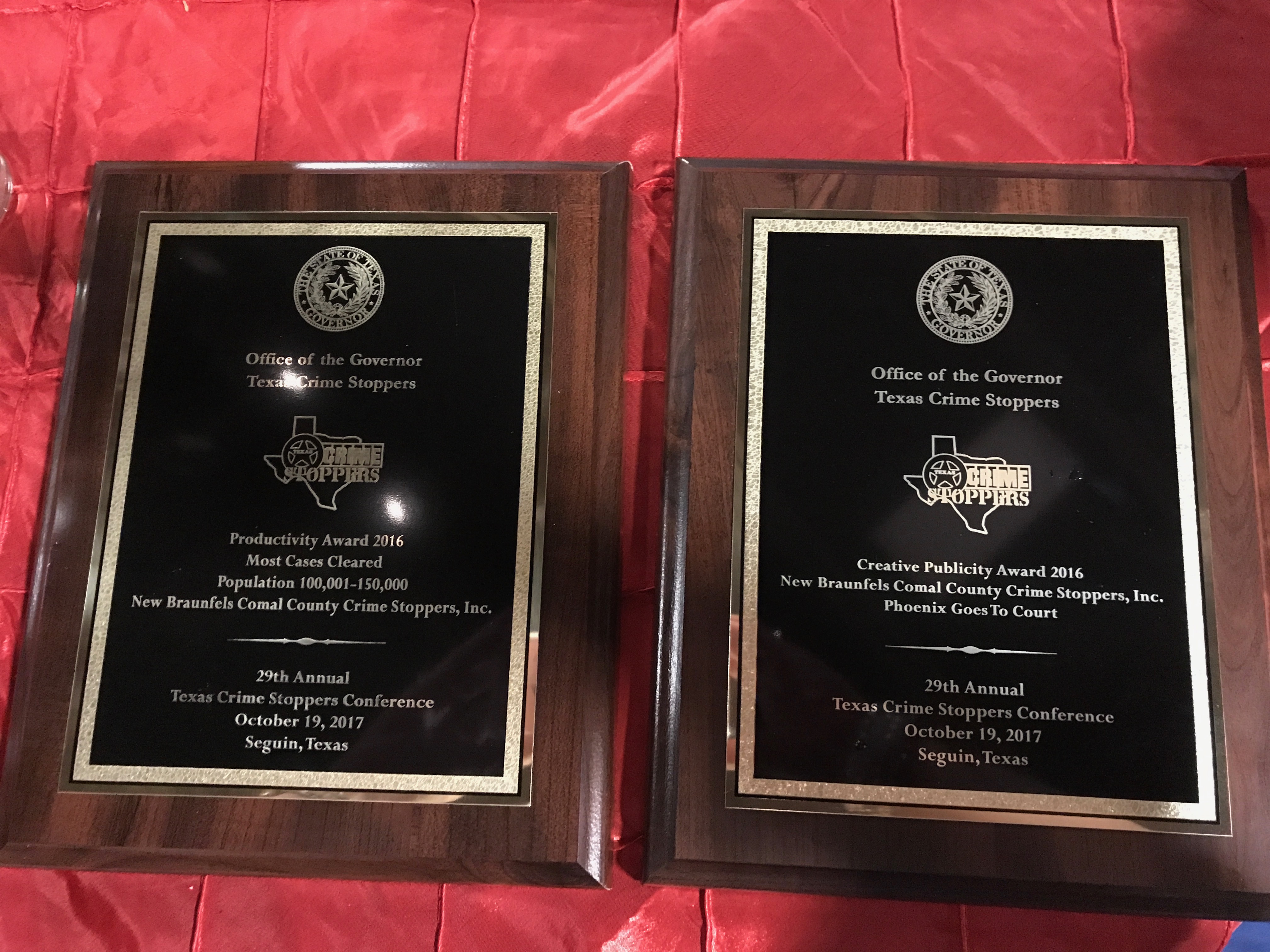 The 3-day conference, which includes law enforcement and Crime Stoppers-related break-out sessions and seminars, is highlighted each year by an awards ceremony honoring the achievements of Crime Stoppers programs from across the state of Texas.
For the first time since its inception in 1986, Comal County Crime Stoppers was honored at the awards ceremony, receiving not one, but, two awards. The first was the 2016 Productivity Award for Clearing the Most Cases (in an area with a population of 101,000 to 150,000). The second award was the 2016 Creative Publicity Award for a marketing campaign called "Phoenix Goes to Court" which featured coloring pages and information for kids about a therapy dog named Phoenix that worked with children at the Comal County Courthouse.
Comal County Crime Stoppers is thrilled to be recognized with these awards, and has plans for continued strong work in support of local law enforcement in Comal County over the next year.